System detecting employee actual clocking location within permissible location by geofencing.
WiFi
Confirming clock in details when WiFi connection with workplace has been established.
Bluetooth
Confirming clock in by detecting Bluetooth signal in a physical location in workplace.
Optional
Requesting other clocking details from employee such as Photo Capture and Face Recognition.

Beacon Bluetooth device can be acquired and installed within business premise for close-range Bluetooth Clocking. Various types of Bluetooth Beacon device can be installed for Bluetooth clocking purpose, please contact us to acquire a beacon device or more details regarding hardware compatibility and selection.


Verify and Amend Records
ATENDANCE TRANSACTION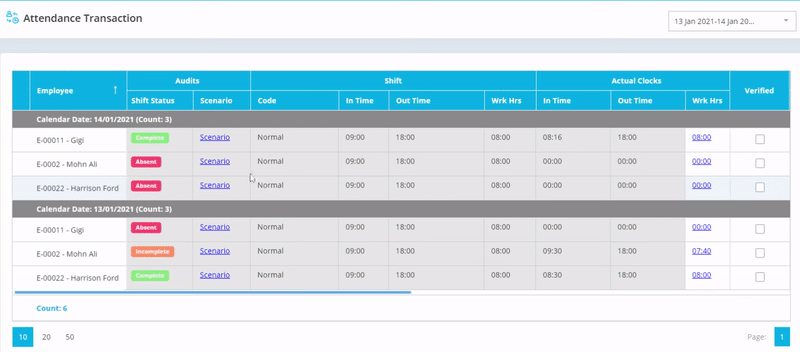 Complete info panel to enable view and verify every clocking transaction of each clock in session. Report details include shift status, predefined shift hour and each actual clock in details from employees.
ATENDANCE MAP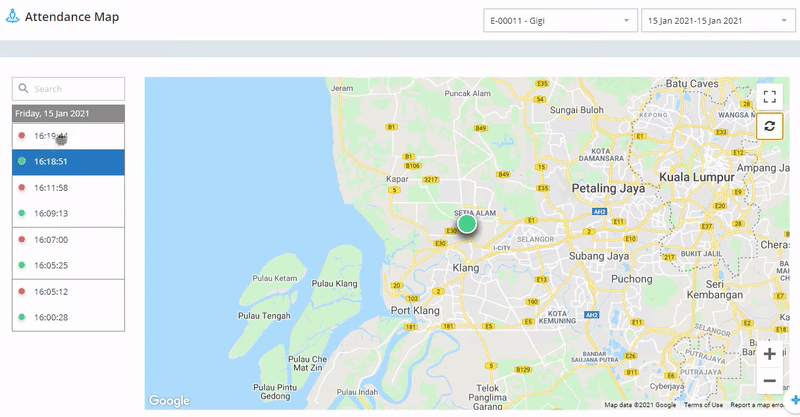 Interactive map specially for employee that clock-in by Geolocation, with detected actual clocking location and clocking day and hour record.
Reports Available in Verify and Amendment Section including:
Attendance Report
General report of employee attendance and hour details.